FlexiParts is offering the manufacture of Certified Transport Stands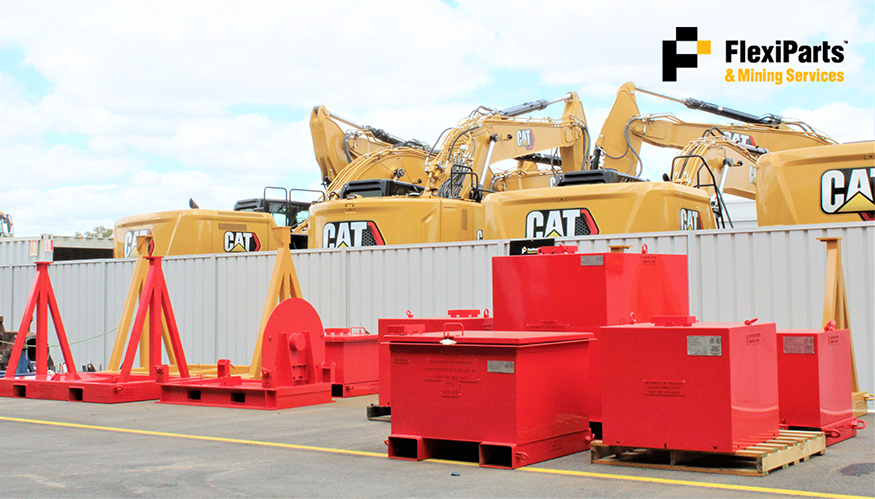 FlexiParts can fabricate transport stands based on your custom requirements. Our stands have been engineered above Australian Standards to meet the many and varied requirements of customers, WesTrac parts operations, component rebuild centres, site customer service agreements, and transport operators.
Certified Transport Stands help fulfil chain of responsibility obligations to ensure safe lifting, loading and transportation under all conditions for heavy Cat components. These stands enable components to travel by road as an RPEQ Certified Load Restraint System in accordance with Section I of the "Load Restraint Guide 2004". They are AS/ISO9001 designed and manufactured.
All FlexiParts stands are fabricated with a unique serial number and have clearly identified labels of component weight, height and width to ensure correct transportation.
Certified Transport Stands are manufactured with environmental designs to ensure catchment of accidental spillage. The unique design of each stands helps to reduce handling time on site – all components are fit to frame as they would travel in designated machines.
Contact our professional team today to get a quote for your next stand.